Mud Packs – 7 Amazing Skin Detoxifying Products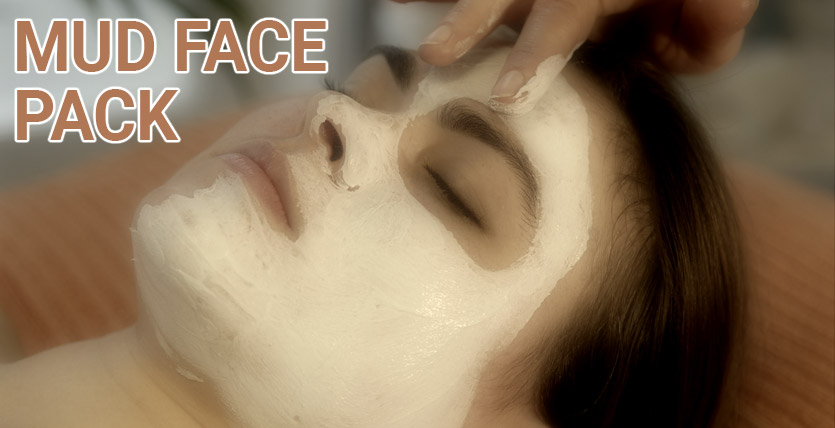 Out of the countless mud packs available in the market here is a review on the 7 amazing skin detoxifying mud face packs.
Mud packs detoxify your skin and add that natural radiance. The refreshing Mud packs are the best way to pamper your skin and make it flawless. These packs are enriched with excellent purification and hydrating properties.
The main components of these packs can be fuller's earth, bentonite, sea mud, etc. These ingredients are excellent in improving the skin tone, reducing pigmentation, enhancing complexion, taking care of skin breakouts, and more.
The five main benefits of these Mud packs are –
Sucks out all the dirt and oil from deep inside your skin and pores
Pulls all the blackheads and whiteouts from your pores; tightens pores
Naturally dries out your pimples and acne
Heals and regenerates skin tissue
Balances and restores the PH level of the skin.
After application outcome
Deep cleans and tightens all the pores. You can sense it sucking out all the dirt. It feels like a giant overpowered vacuum on the face. The skin gets super tight when it dries, but as soon as you wash it off, you can see instant results on the skin, particularly on the nose and chin area. The pores become visibly clean and smaller. After washing off the mask the makeup goes on smoother and perfectly.
List of seven amazing Mud packs available in the market
Here are some outstanding Mud Masks that you can keep on your shelf.
1- BIOTIQUE Skin Care Rejuvenating and Skin Tightening for Face and Body Mud Pack
Biotique mud pack comprises fuller's earth, Basil Oil, minerals salts of Magnesium, Calcium, Iodine, Lavender Oil, Peppermint oil and Geranium Oil. It refreshes oily skin and claims to deliver a youthful glow to dehydrated skin.
Biotique works immediately and gives a reenergized and spotless clean feel after use. On the jar, it is written – suitable for all skin types.
2- Oxyglow Liquorice Mud Pack
Oxyglow Liquorice Mud Pack is composed of Liquorice and Bentonite. Aloe Vera, Sunflower oil, Bearberry, Grape extract, Aqua, and Glycerin.
This Liquorice-based pack aids skin problems like hyperpigmentation. It lightens and whitens the skin. Aloe Vera provides moisturization.
Oxyglow Mud Pack removes blackheads and dark scars. It extracts deeply placed skin impurities and combats wrinkles. Licorice not only treats sun damage but makes the skin even and fair.
3- VLCC Mud Face Pack
Beat the scorching heat with this mud pack suitable for all skin types. Excellent for oily skin. Kaolin, Turmeric Extract, and Mint Oil keep the oiliness under control. The best part about this product is that it does not dry out the skin.
This unique formulation gives a cooling sensation and clean and bright skin after application. The sandalwood fragrance may or may not be appealing for some.
Loaded with the benefits of mud this VLCC mud face pack removes impurities, tightens and cleanses the skin, removes spots, and gives a feel-good and satisfied skin after usage.
4- Himalaya Herbals Oil Clear Mud Face Pack
Clarifying Mud Pack was the old name of this product. Now it has come up with updated packaging, and a new name Oil Clear Mud Face Pack.
This creamy textured pack gives a cooling and tingling sensation after a few minutes of application. Although this product is free from toxic chemicals it contains parabens.
Multani mitti, mineral clay, and walnut tighten the skin, suck extra oil, remove impurities and provide hydration to the skin.
Himalaya Herbals Oil Clear Mud Face Pack is a value-for-money product that makes the skin velvety and smooth.
5- Banjaras Multani With Aloe Vera Mud Pack
Like other Banjara products, this mud pack comes in a cardboard box. It is in powder form and can be diluted with some drops of rosemary essential oil, curd, or rose water.
Banjara's face pack provides a cooling feeling. After 15 minutes of application, there is a visible reduction of the scar on the skin with a clearer texture.
Besides giving a natural glow to the skin Banjara's Multani with aloe vera mud pack improves the skin tone, controls oil, and reduces blemishes and acne.
6- Jiva Ayurveda Neem Mud Pack
This ayurvedic product is not just a mud pack but an ayurvedic medicine. It treats pimples and skin ailments like infection, swelling, itchiness, etc. The ingredients are neem, yashad bhasma, pineapple, and Fuller's Earth.
Neem subdues inflammation, removes free radicals, and eliminates fungi. Pineapples annihilate bacteria. Yashad bhasma decreases rashes or swelling generated due to a wound or ailment. Fuller's Earth moistens, softens, and relaxes the skin. There are no side effects of the Jiva Ayurveda Neem Mud Pack.
7- Facial Ubtan Multani Mitti Mritika Ubtan
Ubtan are natural skin cleansers that have been utilized for centuries in India, to acquire beautiful and glowing skin. The ingredients of Facial Ubtan Multani Mitti Mritika Ubtan are Fuller's Earth, Neem, Turmeric, and Fenugreek.
A powerful ayurvedic product used for treating and deep cleansing. It takes care of blemishes and acne. Mritika ubtan tightens the pores, balances the quality of the skin, and removes sunburn.
This chemical-free natural ayurvedic ubtan comes in an eco-friendly container. Ideal for sensitive skin this product is easy to use. Make a paste with aloe vera, yogurt, rose water, or buttermilk and apply it on moist skin. Wash it off after 10-15 minutes.
After the application, the skin feels super soft and well cleaned. Facial Ubtan Multani Mitti Mritika Ubtan can be used almost daily. Apply a good moisturizer after cleansing.
Some question answered
1- What is a mud face pack?
A mud mask is a pack that includes a mixture of mud obtained from separate places and delivers distinct advantages for the skin.
2- What are the names of some of the commonly used mud?
Dead Sea mud, volcanic mud, Moor mud, Fuller's earth, Aztec healing mud, and Icelandic silica mud are some of the commonly used muds.
3- Difference between clay and mud?
"Mud" is an unconsolidated variety of water and is a skin restorative agent. Clay is more drying and is a typical mineral substance.
4- What are the names of some of the commonly used clays?
Kaolin clay, Rhassoul clays, French Green clay, and Bentonite are the names of some of the commonly used clays.
5- Is mud Pack good for skin?
The minerals available in Dead Sea mud help the skin in many ways like extracting pollutants, soaking extra oil, clearing pores, moisturizing and rejuvenating fatigued skin, removing blackheads and pimples, uncovering clearer skin, etc.
6- Which mud is good for skin?
Dead Sea mud is useful for the skin as it treats the skin and makes it beautiful and wholesome.
7- How do you apply a mud mask?
Cleanse your face before applying the mud mask; this will remove the excess oil and dirt from the skin. Apply a thick coating. Wash it off after the mud dries out for fifteen minutes.
8- Can a mud mask be used every day?
It is not advisable to use a mud mask daily. Use it utmost up to three times per week.
9- How do you make a homemade mud mask?
Take your favorite mud and dilute it with honey, curd, or rose water. Apply this thick paste to the face. Leave it for 15 minutes. Wash it off with tap water.
10- Does mud make your skin dry?
The mud pulls some of the oils from the skin while cleaning it from deep within. Proper moisturization after removing the pack keeps the skin hydrated.
11- Why do mud masks burn?
The mud dries quickly hence pulling the skin tight. This tightening of the skin causes a burning sensation which goes away after a good moisturizer or a toner is applied to the face.
12- Which mud is good for a mud bath?
The Dead Sea mud contains therapeutic properties and is loaded with potassium bromide, magnesium, calcium, and organic remains hence are the best for a mud bath.
13 What happens if you leave a mud mask on too long?
The mud if kept for too long hampers the pH balance of your skin. It pulls away the nourishment from the skin making it devastating.
14- What is the best time to put on a face mask?
For clarifying and exfoliating nights are most suitable. For skin, hydration uses the mask during the morning time. To attain maximum benefits use it post-shower.
Conclusion
That was a small review on the 7 amazing skin detoxifying mud packs. Packs always work wonders for the skin but a good diet and a proper skincare routine enhance the beauty of your skin.
Besides using any of the above-listed products of your choice you can certainly prepare homemade skin care products like lotions and creams and keep yourself hydrated.
I will explore clay packs in my next article wherein doubts related to clay will be clarified and the best clay packs in the market will be analyzed.
Disclaimer: This write-up contains content for general information only. There is no alternative to an opinion from a skilled expert.
Keep posting your inputs, remarks, and opinion in the comments section.