10 Beauty and Health Benefits of Haldi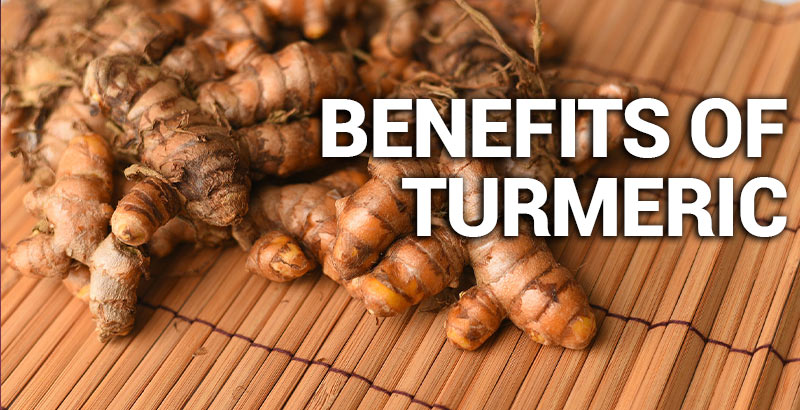 The other name of turmeric is Haldi (in India). Though the use of haldi/turmeric is long-listed, let us put a light on the 10 beauty and health benefits of haldi.
This Indian yellow spice also called haldi is solely used in Indian cooking. Besides giving yellow color and taste to the gravy, it has medicinal properties.
It is one of the most widely utilized spices. It contains curcuminoids which have anti-inflammatory effects and contains powerful antioxidants.
This popular spice is a part of the ceremonies, where the paste of turmeric is applied to the bride and groom as part of their wedding practices. This Indian matrimonial ritual is called " Haldi ".
Beauty benefits of haldi/turmeric
This yellow spice has been utilized as a beauty product over the centuries. Get that flawless skin with this yellow spice.
1-Aging
The exfoliating agent present in turmeric aids to conquer aging symptoms.
Anti-wrinkle turmeric face pack
Take equal quantities of gram flour and turmeric powder. Prepare a paste by adding water/ yogurt/raw milk (either one).
Apply it to your face and let it stay until it dries off. Rinse it off with lukewarm water.
2-Wrinkles
Tackle wrinkle woes with the mentioned remedies
a- In turmeric powder, add raw milk, juice of a tomato, and rice powder. Combine them adequately. Keep it on the face till it dries. The dead skin cells are peeled off with Lactic acid present in the milk.
b- An application of turmeric powder and buttermilk paste performs most suitably for dark circles and wrinkles.
3- Acne
Acne is a disease. The hair follicles and oil glands of the skin get affected. Turmeric subsides oil secretion by sebaceous glands and manages blemishes and rashes or inflammation. There are two remedies –
a- Haldi scrub
Add some drops of water and lemon juice to turmeric powder. Mix well. Turmeric scrub is ready. Spread the scrub on the acne-affected spots and leave it. Wash it off with a gentle scrub after approximately 15 minutes. Use plain water for cleansing it.
b- Haldi face pack
Mix equal quantities of turmeric powder with sandalwood powder. Use water for blending the two powders. Apply the pack to the acne-affected area. Wash it off after 10 minutes.
4- Cracked heels
Blend coconut oil/castor oil and turmeric powder to a smooth paste-like consistency. 15 minutes before going for a shower apply this mixture to the affected area. Cracked heels will be healed after some days of regular application of this cream.
5- Striae gravidarum
Striae gravidarum appears mostly in the last trimester of pregnancy. Take gram flour and add a pinch of turmeric powder to it. Make a paste of the powders with the help of yogurt or raw milk. Apply this cream to marks. They will fade away quickly.
6- Facial hair
Removing facial hair needs patience as it will take a month. The remedy is very simple. Just add two ingredients. Gram flour and turmeric powder. Mix and use it as a facial scrub. Consistent use is recommended for noticeable results.
7- Burns
Aloe vera gel and turmeric powder have antiseptic properties. Mix them and get fast relief from the burn caused accidentally.
8- Dark spots
Turmeric, a wonder component, can lighten dark spots effectively without generating any side effects. It evens the darkened spots which is an outcome of the overproduction of melanin.
This brown pigment called melanin is responsible for our regular skin tint. Turmeric fades dark spots fast. Tetrahydrocurcumin is an extract from turmeric and is utilized as the primary ingredient in numerous dark spot reducing creams.
In Multani mitti / fuller's earth add an equal amount of rose water ( i.e. if fuller's earth or any other cosmetic clay is one tbsp then the rose water should be of the same quantity). Add a pinch of turmeric powder and half a tsp of honey and make a paste. Utilize this prepared cream on the dark spots. The spots will be lessened after four weeks of regular usage.
9- Pimple marks
Pimples are one of the signs of acne. This complexion corrector seasoning comforts the skin and clears the face. This magical herb should be incorporated into the skincare routine regularly to get optimum returns from it.
If a concoction of turmeric powder and lemon is applied to the pimple marks then the outcomes are electrifying. To heal the stubborn marks, mix half a teaspoon of lemon juice with one-fourth teaspoon of turmeric powder. You can dilute it with a few drops of water. Leave this paste on the scars for fifteen minutes. Wash it off with plain water. The acidic nature of lemon and the medicinal properties of turmeric cure this problem very rapidly.
10- Stretch marks
There are numerous products available in the market
that claims to clear Stretch marks. However, most of these products fail to keep up with their promises. They don't seem to be performing their task of reducing these marks.
Turmeric is an affordable natural remedy that fixes stretch marks. This spice assists in maintaining skin elasticity. Try there are inexpensive remedies –
1) Take 1 tablespoon of coconut oil and combine ½ teaspoon of turmeric powder with it. Apply this paste onto the marks and let it be there for an hour. Wash it off with tap water.
2) Mix an equal amount of turmeric powder and fresh cream. Prepare a mixture of it. Spread this mix on stretch marks. Wash it off thoroughly after thirty minutes.
10 Benefits of drinking haldi/turmeric water
Some of the advantages of consuming turmeric water are as under –
1- Brightens skin tone – Drinking turmeric water lightens the skin tone. It not only brightens the tone but adds glow to the skin.
2- Delay down the aging procedure – This water slows down the aging process and delays the wrinkles from appearing on the skin. It will make you look more youthful.
3- Natural blood purifier – Blood cleansing eliminates various conditions connected to skin and health. Purification of the blood improves the skin. It cures ailments caused by impure blood.
4- Detoxifies the body – It is a natural fat cutter drink with no side effects. This detox water removes toxins and prevents fat accumulation.
5- Generates red blood cells – Turmeric is a traditional medication. Consumption of this power-packed spice can be done either by adding it to curries or by drinking it. You can mix a small spoonful of this powder into a cup of warm milk or can gulp it by diluting it in plain water.
6- Fights inflammation – Turmeric is a natural healer. The curcumin compound present in this spice helps boost liver function. It reduces inflammation and treats colds, injuries, liver diseases, etc.
7- Shields from unrestricted radicals. – The antioxidants present in turmeric protects the body from the harm generated by free radicals.
8- Makes the mind sharp – This spice boosts the sharpness of the brain and makes it active. Every day in the morning the consumption of lukewarm water with a pinch of turmeric powder makes the brain active.
9- Fights against cancer – It is said that the anti-cancerous properties present in turmeric treat cancer.
10- Reduces swelling and joint pain- Curcumin present in this spice is very useful in reducing joint pain. It is also effective in lessening any type of swelling in the body.
Those were ten benefits of drinking turmeric water.
The recipe for preparing turmeric water
You can name it turmeric tea or turmeric water. The method of preparing it is very simple.
1-In a cup of water add one teaspoon full of this spice powder.
2- Bring it to a boil.
3- You can add one teaspoon full of honey and the juice of half a lemon.
4- Blend them well.
This water /tea should be consumed daily in the morning on an empty stomach.
The Goodness of drinking turmeric latte/turmeric milk / golden milk
Turmeric water is advised to be drunk on an empty stomach whereas golden milk is recommended to be consumed before bedtime.
Benefits of drinking golden milk or haldi water
It has relaxing effects and gives a night of good sleep. This milk keeps colds and coughs at bay and strengthens the immune system. The dosage should be one serving per day before bedtime.
The recipe for preparing haldi/turmeric milk / golden milk/turmeric latte.
1- Boil one cup of milk on a slow flame.
2- Switch off the flame and add half a teaspoon of turmeric powder and a pinch of black pepper powder to the milk.
3- Can be consumed hot or warm.
Conclusion
Attempt these simple home remedies and try to include the consumption of turmeric water or golden milk daily. You will obtain health and beauty benefits.
Keep posting your inputs, experience, and opinion in the comments section.
Disclaimer: This write-up contains content for general information only. Always consult a specialist if the need arises. There is no alternative to an opinion from a qualified doctor. Continue applying the DIY remedies only if your skin is feeling better.