Homemade Shampoo – 10 DIY methods
Preparing a DIY homemade shampoo is sometimes really cumbersome to introduce in our daily lives because of our busy schedules.
In this article, I am sharing some amazing recipes to prepare homemade shampoos. They are based on the principles of Ayurveda, the ancient Indian science of healing. They are completely natural, non – invasive and can be prepared at home.
There are innumerable chemical-based shampoos available in the market. Though big commitments are rendered by the companies how can we risk our crowning glory believing in those promises?
Regular usage of these DIY shampoos will provide strong growth with beautifully soft and smooth locks. Follow the instructions and get hassle-free crowning glory. Apart from these methods, we also have to introduce few best practices to make our hair healthy and long-lasting with a shine intact.
1- Hibiscus homemade shampoo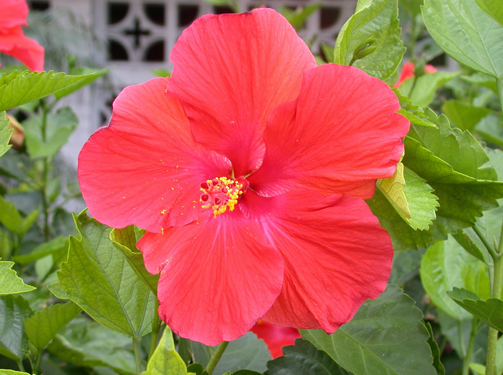 This shampoo, which is made up of Hibiscus flowers, and its leaves are good for the hair. It makes hair strong, black, long and also helps in the hair fall issue.
Ingredients
1/4 cup – soap nut powder
1/4 cup – Acacia Concinna (Shikakai)
1 cup – Hibiscus flower fresh or dry
2 – Lemon peels
1 tbsp – Amla powder
1tbsp – Hibiscus flower powder
Few – Hibiscus plant leaves
3 Glasses of – water
Method
Take 3 glasses of water in a pan and insert all the ingredients into it. Cook on low flame for 15 minutes or until the mixture thickens. Keep it for few more minutes till all the ingredients get diffused in the water. Switch off the gas and let the concoction cools. Strain it to get a particle-free residue. Store this fluid in a neat bottle. You can store this shampoo for a week in the refrigerator.
2- Neem homemade shampoo
Neem has anti-inflammatory, antibiotic, and antioxidant properties. Application of Neem results in healthy hair. Neem regenerative properties that cure baldness, dandruff, and treats scalp infections. You can make this chemical-free shampoo at home.
Ingredients
1cup Neem leaves (fresh or powder)
Water as required
Baby / any mild shampoo
Method
Make a paste of the Neem leaves with the required water and keep it in a bottle. Before cleansing hair add 1 tbsp of neem paste with 1 tbsp of baby shampoo or any mild shampoo. (You can increase or decrease the quantity as per the length of the hair but the ratio should be 1:1). Mix it thoroughly. Use as normal shampoo. Can store the prepared cleanser for 1 and 1/2 weeks in the refrigerator.
3- Baking soda shampoo
Baking soda helps restore the PH levels of your hair and cleans up any product build-up.
Ingredients
1 cup hot water
2tbsp Baking Soda
Method
Mix both the ingredients and obtain a lump-free paste of it.
How to apply
Wet your hair. Massage the paste on your scalp and hair. Leave it for 2 to 3 minutes. Rinse it off.
4- Lemon and Cucumber homemade shampoo
Lemon acts as a strong cleaning agent while cucumber tends to cool your scalp.
Ingredients
1 fresh peeled lemon
1 peeled cucumber
Method
Cut the lemon in half and deseed it. Grind the lemon to a smooth paste. Strain the pulp. Prepare a smoothie of the cucumber in a mixer as per the lemon to a fine paste. Mix the two ingredients.
How to apply
Massage the mixture well on the wet scalp. Leave it for 5 minutes. Rinse it off.
5- Buttermilk Shampoo + Fuller Earth (For Oily scalp and dandruff)
Regular usage of this hair cleanser will give a healthy body to the hair and will regulate hair fall due to extreme oil
Ingredients
1 glass buttermilk (the quantity varies as per the length of the hair)
2 tbsp of Fuller's earth
Method
Combine the above-mentioned two things properly. Whisk thoroughly. There should be no lump in the solution.
How to apply
Before leaving for the shower soak the scalp to the tip of the hair thoroughly with this blend. Secure with a shower cap. Keep it on for 30 minutes. After half an hour rinse it off with plain water.
Advice
Always apply some oil after wash to get maximum benefit.
6- Protein homemade shampoo
Our locks are chiefly composed of protein such as keratin and collagen. A protein-loaded shampoo hardens the tresses and prevents additional damage.
Ingredients
1 tbsp – Indian gooseberry (Amla} powder
2 tbsp – Soapberry (Aritha) powder
1`tbsp – Soap-pod (Shikakai) powder
1 tbsp – Flaxseed powder
1 tbsp – Rice powder
4 glasses of water
Few drops of Lavender oil
Method
Mix all the above ingredients in a pan. Mix well and put it on a high flame. After one boil slow down the fire and let it get cooked until the mixture reduces to half the quantity that is 2 glasses. It will take 15 minutes to 30 minutes. Switch off the gas and let it cool. Add few drops of Lavender for fragrance. Cool and store it in a bottle in the refrigerator.
How to apply?
Utilize it on moist hair similar to any other shampoo.
Note
You can mix all the dry powders and store them in a container. Whenever you desire to shampoo, take an essential amount of powder (according to the length of the hair) prepare the shampoo (as per the recipe) and use it.
7- Flaxseed shampoo
Flaxseed contains Vitamin B and E which helps in making the hair strong. The omega-3 fatty acid present in the form of alpha-linolenic acid induces hair growth.
Ingredients
1 bowl – Dried Indian Gooseberry Powder (Amla)
1 bowl – Soap pod Powder (Shikakai)
1 bowl Soaked nut/ Soapberry Powder (Aretha)
1/2 bowl – Flaxseed Powder
1-liter water
1 Iron Pan
Method
Pour 1-liter water into an iron pan and put it on the flame until a boil comes. Reduce the fire and add all the powders (except flaxseed powder) to the water and cook it for 15 to 20 minutes. Now add the ground flaxseed and stir well and leave it for another 10 minutes. Once it's ready strain the extract (twice) instantly. Store after cool. This shampoo stays for nearly 2 months.
Application
Apply it all over the wet scalp. Leave for 5 minutes. Rinse hair.
8- Aloe Vera homemade shampoo
Aloe Vera comprises Vitamin A, C, and E.These three Vitamins encourage achieving wholesome and sparkling hair. Vitamin B12 and folic acid stop hair fall.
Ingredients
A bunch of Aloe Vera Leaves fresh
3 Vitamin E capsules
Baby Shampoo (as per requirement)
Method
Take out the gel from the aloe vera leaves. Grind it to make a smooth textured gel. In this prepared paste add Vitamin E capsule.
How to use it?
1- You can combine baby shampoo and the above-prepared mix in the ratio of 1:1 and bottle it.
2- Just before use combines the mixture with baby shampoo and use it.
Advice
If you do not have fresh leaves then you can use aloe vera gel available in the market.
9 – Antioxidant Natural Shampoo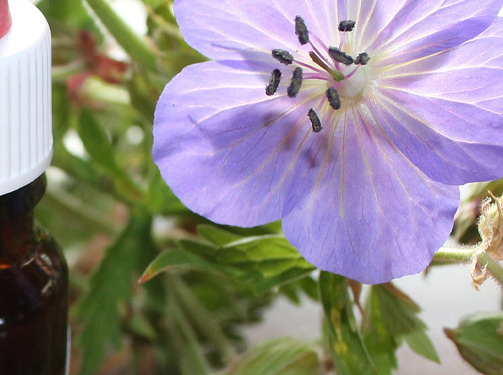 Antioxidant supports collagen in the connective tissues of hair follicles. Excellent for overall hair health.
Ingredients
1/4 cup – Castile Soap
1/4 cup – Aloe Vera Gel
1/4 cup – Coconut milk
Few drops – Lemon / Lavender Essential Oil
Method
Mix all the above elements. Store in a bottle. The shampoo is ready.
How to use it?
1-Shake the bottle before use.
2- Take the required amount of the cleanser and utilize it like a normal shampoo.
10- Green Tea homemade shampoo
Polyphenol, available in green tea, is great for hair roots and follicles. It balances the PH value and is excellent for oily hair. Green Tea controls hair fall.
Ingredients
1 1/2 cups – water
2 – tea bags Green Tea
3 tsp – Aloe Vera Gel
2 tbsp – Organic Liquid Soap/ Baby Shampoo
Method
Prepare Tea with the first two ingredients. Cool and strain it. In this beverage add aloe vera gel and liquid soap. Mix properly. Bottle it and store it.
How to Apply it?
Simply take out the liquid from the bottle. Apply it all over the scalp. Leave it for 5 minutes. Rinse it off.
Advice
If you want more froth then you can increase the quantity of the shampoo. I have provided various ways to prepare homemade shampoos but if you could not find these herbs at your disposal, then I have given some associate links. You can get your ingredients from there.
---
Disclaimer
The traditional instructions are not a replacement for doctors' opinions. Always consult a professional for a medical verdict if required. If any side effect erupts then discontinue applying the product.
---
Keep posting your inputs, experience, and opinion in the comments section.